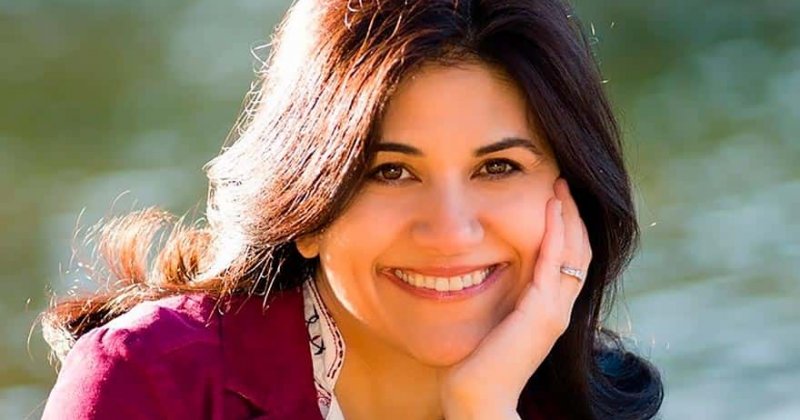 Marjan Kamali, born in Turkey to Iranian parents, spent her childhood in Kenya, Germany, Turkey, Iran, and the United States. She studied English Literature at UC Berkeley and received her MBA from Columbia University and her MFA from New York University. Marjan is the author of 'The Stationary Shop' and 'Together Tea'.
Marjan talks about her diverse upbringing being the child of a diplomat and the life that comes with that. She moved a lot over the globe, living in a number of completely different countries and was exposed to different cultures. What she learnt from moving between all these countries is that even if what people wear from one culture is different or the languages they speak aren't the same, the dynamic between the people on the emotional level is usually the same.
Marjan talks about how she became a writer which started at a very young age, but she never thought about it as a profession. When she went to college she got a lot of encouragement from professors and they pushed her to take it more seriously. It wasn't until she moved to Boston did she really dedicate her time to writing. Her first book 'Together Tea' is an immigration story of a family that leaves Iran after the revolution and how they adjust to the US. Marjan wanted to portray the true image of the people of the Middle East which is very different from how they are portrayed in the media in the US.
Her second book 'The Stationary Shop' is a love story about two teenages who fall in love in 1953 in Iran, they get separated for 60 years and reunite in the US. Because Marjan didn't live in Iran for a long time she was extra careful to portray the correct image of the country and the people living in it at the time. This was mainly done through interviews to capture the politics, atmosphere, culture and food to build that world.
Marjan talks to Samar about how food is important in Iranian culture. Marjan includes a lot of food in her books because it is integral in her life and is a passion of hers. Marjan believes that cooking enhances her creative side and is overall an enjoyable experience even though it's time consuming. Marjan believes there aren't enough Iranian restaurants in the US and if more existed it could erase some existing tensions.
To listen to the full conversation click here.