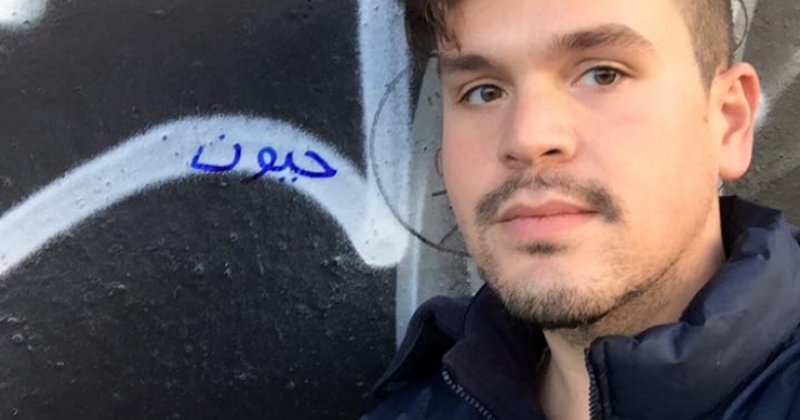 Samar talks to Massoud Hayoun, a journalist based in LA, winner of numerous awards. He is an Arab Jew and is the writer of the book 'When We Were Arabs'.
Massoud talks about the reasons he wrote the book which was actually co-authored with his Grandmother. The 2014 attacks on Gaza being the main driver behind writing the book. Through the book he tries to clarify that being Arab and Jewish are not mutually exclusive. He shows how throughout history the two groups are intertwined come from the same land and culture. Over the years many forces have systematically tried to create this clear distinction between the two groups, weaponizing the 'de-Arabization' of Jews to further colonize the Middle East. Failure for people to understand the nuances of Arab Jew is actively killing people in Palestine.
The major hero of the book is Oscar, Massoud's grandfather. He lived in Egypt up until 1950 and was forced to leave when Arab Jews were no longer welcomed in the country. Oscar raised Massoud as his son and Oscar is the only father Massoud ever knew. Oscar was born in Alexandria, Egypt under British occupation (Egyptians were second class citizens in their own country at the time). He was raised in a very Europeanized, colonized Egypt, where all religions were accepted. He left Egypt for France, Palestine and then the US.
The British colonization meant that all Egyptians were treated as second class citizens. This was the British mandate at the time where all non-Europeans were treated as inferior citizens. Even though the west used to portray itself as the beacon of hope and support towards minorities, in reality that wasn't the case.
As Oscar grew up Egypt was basically between French and British rule. The French historically began de- Arabization of the Jewish elite in Egypt. It started off with the Alliance Israelite schools in the Arab region which taught their students that they were not part of their indigenous people with whom they grew up and lived with and they were part of a Jewish nation that existed transnationally. This was led by the French in Egypt and was later reversed in the sense that they wanted to Arabize the Jews to unite with Muslims and Christians against the British so they could swoop in and take over after the British protectorate was removed.
Over time life in Egypt became unbearable for a Arab Jew and Oscar was forced to leave Egypt for Palestine. He left Egypt to Palestine through France as it wasn't allowed to go straight to Palestine from Egypt at the time. After having a busy life in Egypt it was a struggle to have nothing to do in Palestine. He stayed there for a couple of years but couldn't remain in occupied Palestine as he did not relate to the country and felt it was completely detached from the image he had about it.
As an ideology Oscar couldn't relate to Zionism as he was an apolitical person. He didn't believe in the idea that Arab Jews should be stripped from their indigenous identities and instead support a transnational Jewish identity. Furthermore the treatment that Arab Jews received from other Jews in Palestine did not help with Oscar's outlook towards Zionist. For example DDT was sprayed on Eastern European Jews and Arab Jews as they were seen as backward. Some Jews from Tunisia and areas in Europe were not even considered real Jews because they practiced Judaism in a similar way to Christians. The idea that transnational Jewish people existed across the world wasn't intuitive to Oscar's generation and needed to be taught to them.
Massoud then talks about the Alteras Cohen report created by French dignitaries who went to Algeria to survey the Jewish communities, who were diverse in their nature to see if they could be weaponized against the great mass of Algerian people to further colonize them. The report states that Arab Jews "will forget that they were indigenous people in several generations and will act as a go between the western power and the colonized indigenous Muslim populations." They then looked to expand this strategy to other countries in the region for example Egypt and Iraq. In conclusion this book is a rejection of this eraser of Jews being indigenous to the Arab world.
Massoud then goes on to talk about his grandmother, her history and the influence she had over his life. She was more detached from Arab world compared to her husband who tried to re-Arabize himself later on in life.
Massoud then talks about his visits to the Middle East. He worked for Al Jazeera and therefore it would be difficult to visit Egypt. However he was able to visit Egypt once but couldn't visit Alexandria for emotional reasons and not being able to have Oscar there with him. After his grandmother died he went back to Tunisia and found people who looked like her and treated him like her.
To listen to the full interview click here.