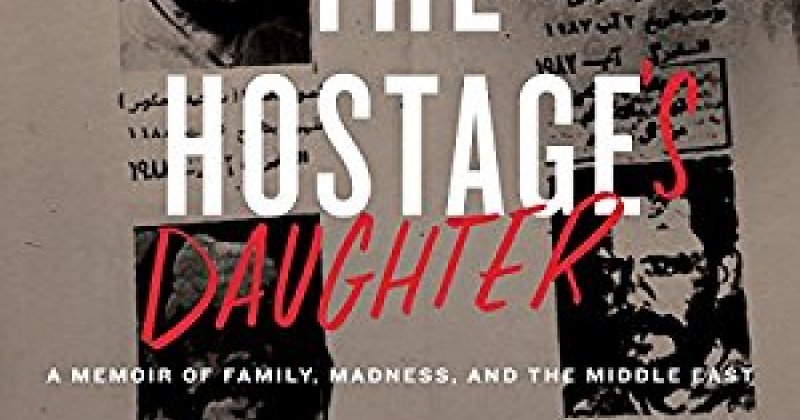 Sulome Anderson, author of The Hostage's Daughter: A Story of Family, Madness, and the Middle East shared her captivating story with us. She is the daughter of Terry A. Anderson the journalist who became one of the most famous hostages imprisoned during the Lebanese civil war in 1985, his captivity lasted 7 years.
During the Lebanese civil war, many European, American and western nationals were taken as hostages and the abductors' identities and motives were unclear, leaving no room for negotiation.
At the time Terry A. Anderson was the Associated Press bureau chief for the Middle East and was personally covering the civil war in Beirut. Hostages were just beginning to get taken and no one knew why, often for ransom, some were taken and never came back.
As a result of the volatile and unpredictable state the Lebanese civil war causes, the time the American embassy had warned all Americans to leave Lebanon, however Anderson decided to stay. There was an attempt to kidnap him a few days prior, which he did not inform his wife- a pregnant Lebanese Maronite Christian- of.
Sulome shared the story of his capture; one day while playing tennis with a friend, a photographer for the AP Don Mell, he noticed he was being followed, after thinking he had escaped his followers he was finally taken outside of his apartment. As a prominent journalist of the time, Sulome believes her father was targeted due to the amount of publicity and interest the abduction would garner.
Touching on the negative long-term effects his captivity had on his emotional and mental state after his release, Anderson explains that it was not a happy ending. She decided to write the book after years of consideration, she had not previously in her career written about her father as she felt she needed to establish a name for herself and that she was not emotionally ready to embark on this journey, not realizing the profound influence he already had on her life. Sulome wanted to get to know him as a reporter as they had a complicated personal relationship in the years following his 1991 release.
She was finally motivated to write this book when her close friend was kidnapped by ISIS, she understood what was happening to families, and felt the need and responsibility to write about the important and once again current topic she knew so well.
To hear more on the complexities of the Lebanese civil war, the Iran-Contra Affair and criticism and stigmas against her from book reviewers due to her sex, age, previous mental health and substance abuse issues, listen below.
Sulome shared her story of how she accidentally met one of her father's captors. While conducting interviews and investigations to write her book, she was regularly reporting on stories for news and journalism publications. Sulome recalls a moment, where as she was finishing up an interview she was conducting with a member of Hezbollah for the second time – for a piece unrelated to her book- her fixer casually mentions to the man being interviewd that she was the daughter of Terry Anderson. Her interviewee has a very strong reaction and Sulome recalls his face goes pale. "I am ashamed" he said to her. He finally revealed that he was one of the men who guarded her father during the time he was held hostage by the organization.