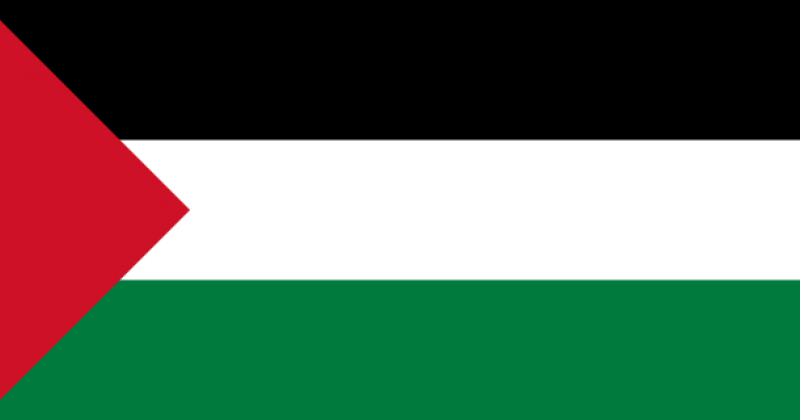 Here are some resources that will help you understand the situation in Palestine:
Decolonize Palestine (https://decolonizepalestine.com/)
Decolonize Palestine is an independent, self-funded project founded by two Palestinians living in Ramallah. The research and writing for the articles on their website include introductory information about Palestine, to Myth busters, to reading lists. This artistic website will be a pleasure to breeze through while also gaining knowledge.
Visualizing Palestine (https://visualizingpalestine.org/)
Visualizing Palestine creates data-driven tools to advance a factual, rights-based narrative of the Palestinian-Israeli issue. Their researchers, designers, technologists, and communications specialists work in partnership with civil society actors to amplify their impact and promote justice and equality.
Launched in 2012, VP is the first portfolio of Visualizing Impact (VI) an independent, non-profit laboratory for innovation at the intersection of data science, technology, and design.
BDS Movement (https://bdsmovement.net/)
Boycott, Divestment, Sanctions (BDS) is a Palestinian-led movement for freedom, justice and equality. BDS upholds the simple principle that Palestinians are entitled to the same rights as the rest of humanity.
Israel is occupying and colonising Palestinian land, discriminating against Palestinian citizens of Israel and denying Palestinian refugees the right to return to their homes. Inspired by the South African anti-apartheid movement, the BDS call urges action to pressure Israel to comply with international law.
BDS is now a vibrant global movement made up of unions, academic associations, churches and grassroots movements across the world. Since its launch in 2005, BDS is having a major impact and is effectively challenging international support for Israeli apartheid and settler-colonialism. This website will cover all that and more.
Palestine Poster Project (https://www.palestineposterproject.org/)
This library and teaching resource allows educators, students, scholars, and other parties interested in using the New Curriculum to incorporate Palestine posters into classroom learning activities. Titles included are from the Liberation Graphics collection, the Library of Congress, the Central Zionist Archives in Jerusalem, the International Institute of Social History in Amsterdam, Yale University, the University of Chicago and a host of other sources.
NEWS RESOURCE
Institute for Middle East Understanding (https://imeu.org/)
The Institute for Middle East Understanding (IMEU) is an independent non-profit organization that provides journalists with quick access to information about Palestine and the Palestinians, as well as expert sources, both in the United States and in the Middle East. Both through its website and its staff, the IMEU works with journalists to increase the public's understanding about the socio-economic, political, and cultural aspects of Palestine, Palestinians, and Palestinian Americans.
VIDEOS
Gaza Fights For Freedom (https://www.youtube.com/watch?v=HnZSaKYmP2s)
This debut feature film by journalist Abby Martin began while reporting in Palestine, where she was denied entry into Gaza by the Israeli government on the accusation she was a "propagandist." So Abby connected with a team of journalists in Gaza to produce the film through the blockaded border.
It is a documentary about the historic Great March Of Return protests, which occurred every week from March 2018 until December 2019, but covers so much more.
It tells the story of Gaza past and present, showing rare archival footage that explains the history never acknowledged by mass media. You hear from victims of the ongoing massacre, including journalists, medics and the family of internationally-acclaimed paramedic, Razan al-Najjar.
At its core, 'Gaza Fights For Freedom' is a thorough indictment of the Israeli military for war crimes with exclusive documentary evidence and a stunning cinematic portrayal of Palestinians' heroic resistance.