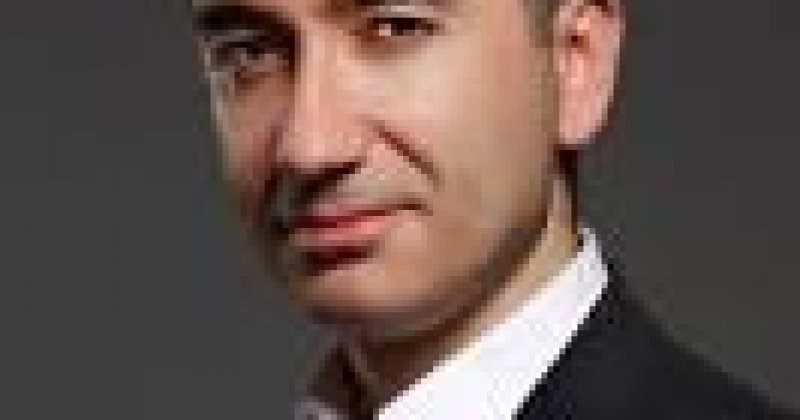 Mustafa Akyol
We spoke to Mustafa Akyol, a Turkish writer and journalist, author of the 2011 book Islam without Extremes: A Muslim Case for Liberty and 2017The Islamic Jesus: How the King of the Jews Became a Prophet of the Muslims about the exciting contents of his books. Mustafa who is now living in the US was born in Ankara, Turkey, but lived in Istanbul where he spent a decade as newspaper columnist and then began writing in Turkish.
Mustafa explains that the motivation behind his book Islam without Extremes was that Islam is seen as an oppressive religion which is forced upon people, he wanted to go back to the sources of the faith to try and understand where the idea of freedom stands, he hoped to show that there was strong grounds for it and for individuals being able to make their won decisions about their lives and faith. He explains that these ideas in Islam have been overshadowed by more authoritarian interpretations that do not come from the Quran, but from historic conditions, from scholars who lived in different times.
Whilst one does not wish to remove passages or altar the Quran, Mustafa noted that we should recognize that some passages are related to conflicts in the life of the prophet, we can derive from these passages more general messages.
A question from the listeners came in asking Mustafa if the existence of a caliphate was required for a utopian Islam, Mustapha shares that he does not believe so as there is no mention of it in the Quran, it came into existence after the death of the prophet as a reaction from the Muslim community to the loss of his leadership.
To hear Mustafa discuss the meaning of the last chapter of this book Freedom to Sin, listen to the full interview below.
We then discussed The Islamic Jesus: How the King of the Jews Became a Prophet of the Muslims, which he wrote in 2017. Despite Studying Christianity in the early 2000's Mustafa could not write about it at the time. He was prompted to do so after a friend wrote a book in 2014 about Jesus, it was a historical evaluation of who he was, the conclusion of which was that Jesus was a zealot, a Jewish fighter against Roman rule in 1st century Palestine. Mustafa wanted to write about how Islam understands Jesus, not explain how Quran or hadith describes him, but show that Islam's understanding of Jesus resonates with Christian tradition.
Mustafa explains that Muslims believe in Jesus in an interesting way, we disagree with Jews in that we think Jesus was the messiah, Judaism does not accept him as their messiah, Christians accept Jesus but worship him, see him as god incarnate, so Muslims fall in the middle they accept him as a prophet and messiah but still see him as human. Jewish Christians are people who believe in Jesus as the messiah, and Christianity then developed further. Islam's views on Jesus are in line with those of the Jewish Christians'. The Islamic Jesus follows the intriguing connection between Jewish Christianity and Islam and how we can interpret it in different ways.
Mustafa points to more similarities between the two beliefs, Mary is named 34 times in the Quran and is the only woman mentioned by her name, Quran talks about her being a virgin mother, one of the core beliefs in Christianity, but that it did not mean Jesus was god, this is also true for Jewish Christians, they believe Jesus was born of a virgin, but they did not believe this made him divine.
To hear more on different Abrahamic religions' views on Jesus and more from Mustafa Aykol, listen here .