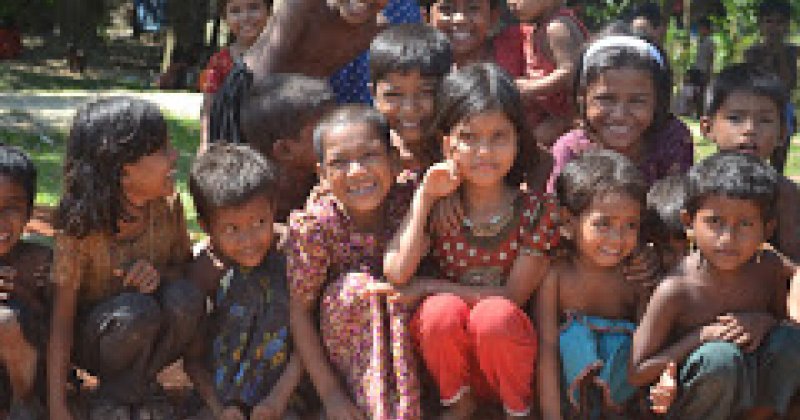 We were joined in the studio by Ryan Elfallah, Co-founder of Penny Appeal USA, a project that started 7 years ago in London. The slogan "Small Change, Big Difference" was behind the conception of the project; their goal is to eradicate intergenerational poverty through long-term sustainable solutions. Intergenerational poverty explains Elfallah, is poverty that cycles through generations, meaning one is born into it and passes it on to their children. Penny Appeal's work in USA and 33 other countries ranges in a number of creative programs, which tackle the issue of poverty in a dynamic and sustainable way.
Penny Appeal USA has put together The Super Muslim Comedy Tour, which is a group that consists of 8 Muslim comedians with 3 to 4 comedians playing each city. The event is a fun, family-friendly comedy night and is also a fundraiser for their initiative Orphan kind which builds homes for orphans from the ground up.
To hear more on Penny Appeal USA, The Super Muslim Comedy Tour and to hear comedian Moses talk about his universal approach to comedy, listen below.
Next we spoke to journalist Eli Clifton talked about his views on John Bolton, who has just been appointed as the US National Security Advisor, and his close relationship with Islamophobia and the far right. Bolton was initially being considered for the Deputy Secretary of State position, Clifton explains as opposed to National Security Advisor, the Deputy Secretary of State would need the Senate's nod. He continues, Trump did not want to make the same mistakes the Bush administration made in terms of creating open-ended wars, and criticized the way in which the Obama administration handled the war in Syria.
Hence the outrage the decision was met with; John Bolton is a man notorious for his tendency to deal with issues using military force. Bolton played a central role in promoting the invasion of Iraq with the excuse of Iraq having Weapons of Mass Destruction -which we now know was a fabricated claim. Bolton's views on both North Korea and Iran are extreme and concerning
So when questioning John Bolton's appeal to Trump Clifton shares several ideas as to why he may have made this pick. Trump likes people who are combative, who are able to offend and rile up his opponents. In not underestimating the entanglement of politics and the media, Trump may have also taken a liking to Bolton in his many appearances on Trump's favorite show, Fox and Friends.
The concern with Bolton is how he would move forward and what this would mean for US Foreign policy. A man like Bolton, explains Clifton, would without a doubt opt to back out of the Iran nuclear deal. The Issue of Iran is sensitive and one should be worried about how European allies will react to America's actions, and if in essence the US would be excluded or bypassed in regards to diplomatic and sensitive issues.
Bolton has also been the Chairman of Gatestone Institute since 2013, this is a think tank founded in 2008 under the name Hudson Institute New York and switched to its current name in 2012. The organization publishes articles that have consistently been proven to be untrue and is responsible for propagating misinformation and false, extreme stereotypes about Arabs and Muslims predominantly.
To hear more on Bolton's ties to powerful figures surrounding Trump And Clifton's predictions of how he will work with the current administration, listen Here
This episode featured the music of Egyptian artist Abou.