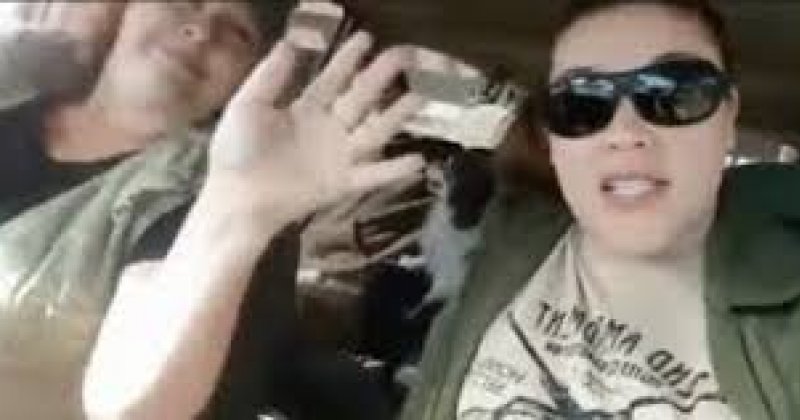 This week's episode investigates the case of a 'Sharia Raid' by two women in Tempe, Arizona on March 4th. This was part of a routine check one of the women carried out to monitor the neighborhood, they were accompanied by 3 children who are minors, she refers to them as little infidels and they are made to participate in the acts. Tahnee Gonzales and Elizabeth Dauenhaur documented their menacing excursion via a live Facebook video stream.
One of the women states people from Arab countries who are seeking an education go to Arizona State University and have built a beautiful blue mosque. As they begin to raid the premises, minors in tow, they comment on any material they come across with hatred, and encourage the children to chime in.
They complain that in this nice suburban city, there is so much assistance to Muslims ' like the illegals', calling the members of the community sympathizers, claiming Muslims are using their constitution against them and warning against an impending state of lawlessness.
There was a continuous stream of insults such as, Muslims smell like goats, eat dogs and worship the antichrist. They protested Muslims' receiving assistance, food, housing claiming it was all for free, and that they cannot get jobs as it goes against their religion. They voiced their anger at the services and businesses that clearly were provided by Muslims for their community.
Samar spoke to Imraan Siddiqi, Executive Director of CAIR Arizona on the matter. These women are part of a larger organization called the Arizona Patriot Movement shared Imraan, they are Trump supporters who confront and intimidate any group who don't fall in line with his ideal such as African Americans, Latinos, Arabs and any marginalized people or minority.
Misinformation and propaganda against Arabs and Muslims has existed even before September 11th, claims such as Muslims worship a moon god or worship the devil are falsehoods perpetuated over time starting in the 80's and 90's.
It is an industry Imraan shares; people can get rich by spreading fears and lies about Islam. In addition, social media has allowed people to stay in certain bubbles of information; people pick and choose what kind of information you get and reinforce prejudiced viewpoints.
Imran does not think Trump is the source of Islamophobia, but he has given an umbrella for a lot of people to gather underneath, it is an anti-intellectual anti-education viewpoint. The new alt-right has taken faith out of the equation, so they are left without any reason to keep a moral high ground.
CAIR posted a video on hatehurts.com to raise awareness on the incident, in addition to the mosque also reporting it to the police. The two women were arrested and charged with 3rd degree burglary and police may add hate crime charges as it took place at a house of worship and was premeditated. The women incriminated themselves by streaming it live on Facebook, to get likes and shares.
Indoctrinating innocent children; this is how hate is spread from generation to generation. This struck a nerve with the greater public and there has been outpouring of support and donations. The Hate Hurts campaign was started after Paris and San Bernadino, in addition to the Trump election campaign to battle wave of hate crimes against Sikhs, south Asians, perceived as being Muslims or foreign. Their goal is giving ample media coverage and elevating these stories on the platform.
One caller, John inquired whether one of the women pulled out a gun and gave it to a child to put in the car, this could not be confirmed but the evidence pointed to it being true.
He posed the question to the public, to site one case in the American court system where a judge sited Sharia law to make a case, to make a conclusion, rather than the constitutional laws of America. He claimed there was no proof that Sharia law was taking over America.
Zebelon shared that economic self-sufficiency is supposed to be the American dream. To have your own community, stores and services is what everyone wants in America. He referenced the events of 1921 in Oklahoma with black wall street, where one small incident created a pretext that allowed for a white mob to burn down that community, dropping gasoline bombs from airplanes with the sheriff and police's consent. He continued, white people have a history of jealousy when minorities show signs of economic self-sufficiency and taking violent action against it.
To hear the full interview and recording of the Sharia raid, listen here .
This episode featured music From Jordanian singer Farah Siraj .