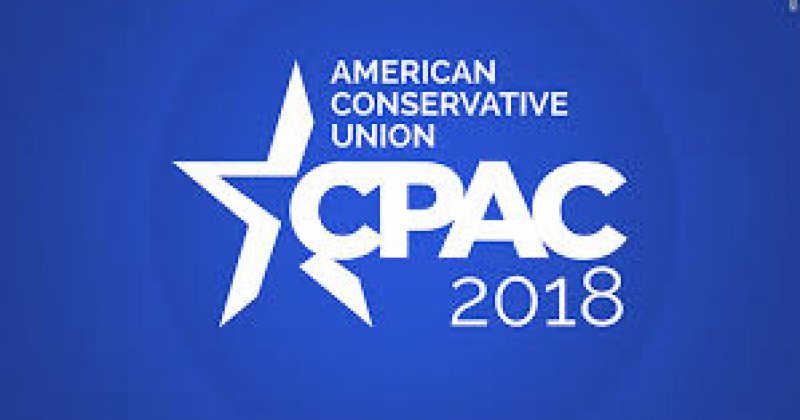 Disclaimer: due to traffic Samar recorded her audio via phone, apologies for the sound quality and technical issues
This show examined a speech made by British writer and public figure Katie Hopkins at the 2018 CPAC in Maryland. She spoke on a panel put together by Frank Gaffney, the reputable Southern Poverty Law Center said this about him:
Frank Gaffney once was a respectable Washington insider, now he's America's most notorious Islamophobe.
The danger of Gaffney's agenda is that he believes Muslims are going to destroy the west from within. Speaking not necessarily about migrants, but Muslims already living in the United States as citizens, Gaffney believes they pose a threat to American values and freedoms.
Katie Hopkins is a British journalist, public figure, radio show host and columnist. She begins her introduction by comparing the UK and Western Europe to cold shower, stating she was happy to be in a place with like-minded people at CPAC.
The main message of her talk she announced, was to warn America to not become like Western Europe; "do not let yourselves fall as the UK has fallen".
Follows it up by saying she loves her country and even served in the army,
but she does not recognize it anymore; freedom has truly been lost to the Islamic invasion.
Katie's speech was a medley of stories and encounters with refugees that proved that there was a conspiracy by European governments (even singling out Rome specifically) and NGO's to allow these migrants (who are all ill-intentioned and liars in her words) to threaten white Christian values and liberties.
To hear about Katie's comments on travelling with migrants to Sisley, her time in Calais jungle camp, a fabricated story on no go zones and migrant theft in Sweden, the diminishing and persecuted white population in South Africa, and her defense of her comments on Ebola as an efficient tool of cleansing and genocide in Africa, listen below.
Katie's comments sparked strong reactions from our listeners and many calls came in.
Whilst one caller warned of a need to be aware of misrepresentation of a small group of people as the actions of people as a whole and the inability to identify bias and beliefs. Samar responded: this is not a problem of religion, it is a problem of politics and foreign policy as well as ridiculing and calling out extreme outliers who share the same religion or background as us.
Otherwise callers were surprised with Katie's presentation of certain facts such as calling migrants cockroaches, erasing South Africa's apartheid history and claiming white nationals were in danger. All this proved to the listeners that the speaker was an unreliable, biased and menacing source and a propagator of the issues and divisive language surrounding migrants and Muslims.
To hear the full show listen here.